Imtiaz Ahmed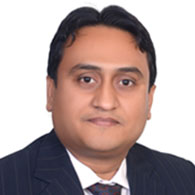 Executive Director, CFO & Company Secretary BMA Capital
Qualification
– Chartered Accountant Institute of Chartered Accountants of Pakistan
– Public Accountant Pakistan Institute of Public Accountants
Experience:
Mr Imtiaz Ahmed is a Senior Accounting and Financial Management Executive with more than 11 years of experience in the field of Corporate Compliance, Financial Management and operations.
Formerly served as Founder Member, CFO and Company Secretary to BMA Financial, which is first sole distributor of third party financial products where he developed systems of internal controls, reporting mechanism and operational procedures in accordance with the best industry practices.
He also worked as Audit Senior – Assurance Advisory & Business Services [AABS ]in KPMG where he led large teams through planning, execution and completion stages of statutory audits, and other varied special nature engagements. His responsibilities entailed engagement management, client relationship management, co-ordination with professionals in various fields like legal, actuarial, IT experts and decision making for resolution of critical reportable matters.
The significant sectors of corporate clients that have contributed to his overall professional experience include:
Brokerage and Investment Banking;
Leasing and Other Financial Services;
Manufacturing and Assembling;
General Insurance;
Oil Exploration; and
Telecommunication.